Cash For Scrap Cars Melbourne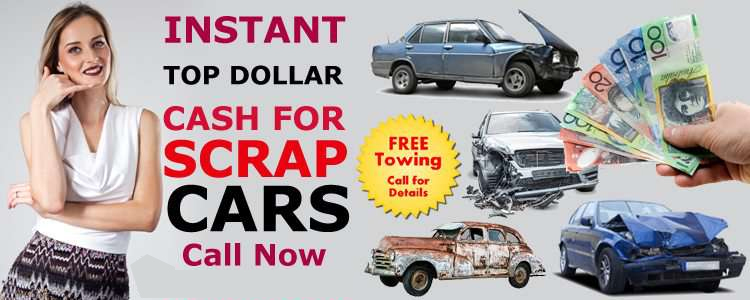 Cash For Scrap Cars Top Junk Removal Company
Unwanted Scrap Cars
Scrap Car Recycling
Get up to $9,999 Cash For Scrap Cars Melbourne
You might think that your car is a dud, but Car removals Melbourne wants it! We offer cash for Scrap Cars. So instead of leaving it on your property, give us a call and get paid for it.
Maybe because it hasn't been running for a few years, you have forgotten that the car even exists. We want to remind you that taking your vehicle to our junk car removal service can be profitable for you. We are very interested in giving cash for all kinds of cars, trucks, vans and SUVs. If it has a broken transmission or you are missing the keys, we have ways of getting it to us.
Don't just let your old car sit around. Get some cash for it! Unwanted car removal is what we do. Don't keep a junk vehicle on your property for a second longer. Car removals Melbourne today to learn more!
Get A Quote For Scrap Car Removals
We specialize in car removal and disposal of metal waste and pay Cash For Car Removals
Are you tired of seeing that old rusty car in your yard or driveway? It Just nothing but dust and rust, and taking up valuable space? Car removals Melbourne want your junk car or Scrap Cars and you pay a lot for it. No matter the condition of your junk car will gladly take it.
car removal Melbourne offers each of our customers with a friendly, honest and timely removal service car every time.
We are one of the most competent and experienced operators they heavy rescue and recovery in the metropolitan area of ​​Melbourne. No job too big or small, no matter the condition, make or model, we provide a reliable and trouble-free removal.
What Cash For Scrap Cars Melbourne Offers
We have a wide variety of services, including moving cars to junk and trash removal providing you with the best box of prices for Scrap Cars, We serve all along the Melbourne area  take any car regardless of the condition. We are a company focused on ensuring customer satisfaction at all times customer.